Cambria provides full Architectural and Project Management Services from briefing to handing over the completed building and beyond.
​
Clients may have as much or as little involvement as they wish or have time for through the process.
Our job is to translate client needs into a built form that is wonderful to live in and a delight to the eye.
You can appoint Cambria for any or all of the Services below. These follow RIBA Work Stages: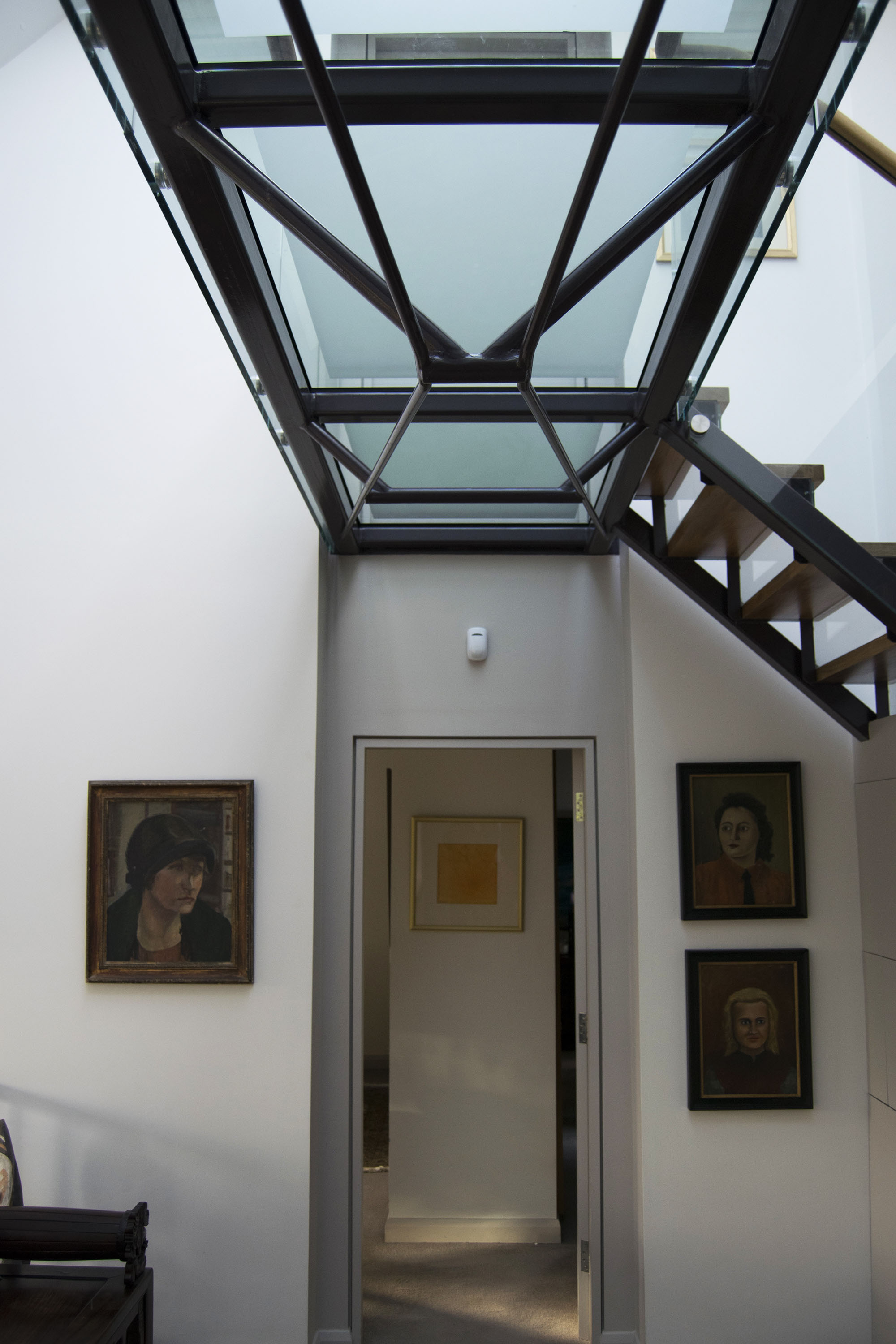 1a
Briefing and Viability Analysis
1b
Measuring the existing Building
Necessary for subsequent work stages
2
Outline Design
and preparation of PrePlanning submission if required
3a
Formal Design and Planning Submission
To get Planning Consent
3b
Conditions Application
Planning Consent often comes with a series of conditions, some of which may require a further Application
3c
CIL Management
The Community Infrastructure Levy is applicable to projects where the increase in GIA > 100m

2

.  Cambria manages the process of applying for exemptions available to owner builders and issuing the required notices.
4a
Building Control Documentation
To get Building Control Plans Approval
4b
Construction Documentation
Prepare the balance of documentation required to go to tender and construct the building
4c
Construction Programme
Necessary for certain Procurement methods
4d
Party Wall Services
Issuing Party Wall Notices and acting as the Owner's Surveyor where appropriate
5a
Project Administration
Supervising the Project through Construction to completion and certifying payments due to the contractor.  This includes ensuring that other approvals such as Thames Water Buildover Agrements are obtained.
5b
Procurement Services
Buying all the materials, plant and waste removal required for the construction of the project where a labour-only contractor is appointed.
5c
Project Management
Full Management services with a daily presence on site.
6
Ongoing Maintenance
7
Time based Services
For work not covered above – drawing up lease plans, for example.
History
Cambria was established by Paul Custers in May 2005. Since then it has undertaken in excess of 100 residential projects around Wimbledon, Kingston and surrounding areas such as Balham, Richmond/Sheen, Esher, Chelsea and Westminster.
​
Paul Custers graduated as an Architect in Durban and was a partner for many years at one of the leading practices in South Africa focusing on institutional and industrial buildings including Wentworth Hospital, Mangosuthu Technikon and BMW Midrand. He founded FMG Facilities Management in 1995 which grew to be the largest independent facilities manager in South Africa before he moved to London in 2001.
GDPR
Cambria retains information about its clients and suppliers in the course of providing its services. It does not use this information for any other purpose. This information includes details of the relevant buildings, and financial and other project related records. Clients may request at any time that hard copy information be handed over to them and that computer based information be deleted from Cambria's systems to the extent that this is permitted by law.
Legals
| | |
| --- | --- |
| Name | Cambria Project Management Ltd |
| Directors | Paul Custers |
| Co No | 0474 1570 |
| Reg Address | 8 Ridgway Place, Wimbledon SW19 4EP |
| VAT | Registered |
| Bankers | HSBC |
| Accountants | Hartley Fowler Wimbledon |